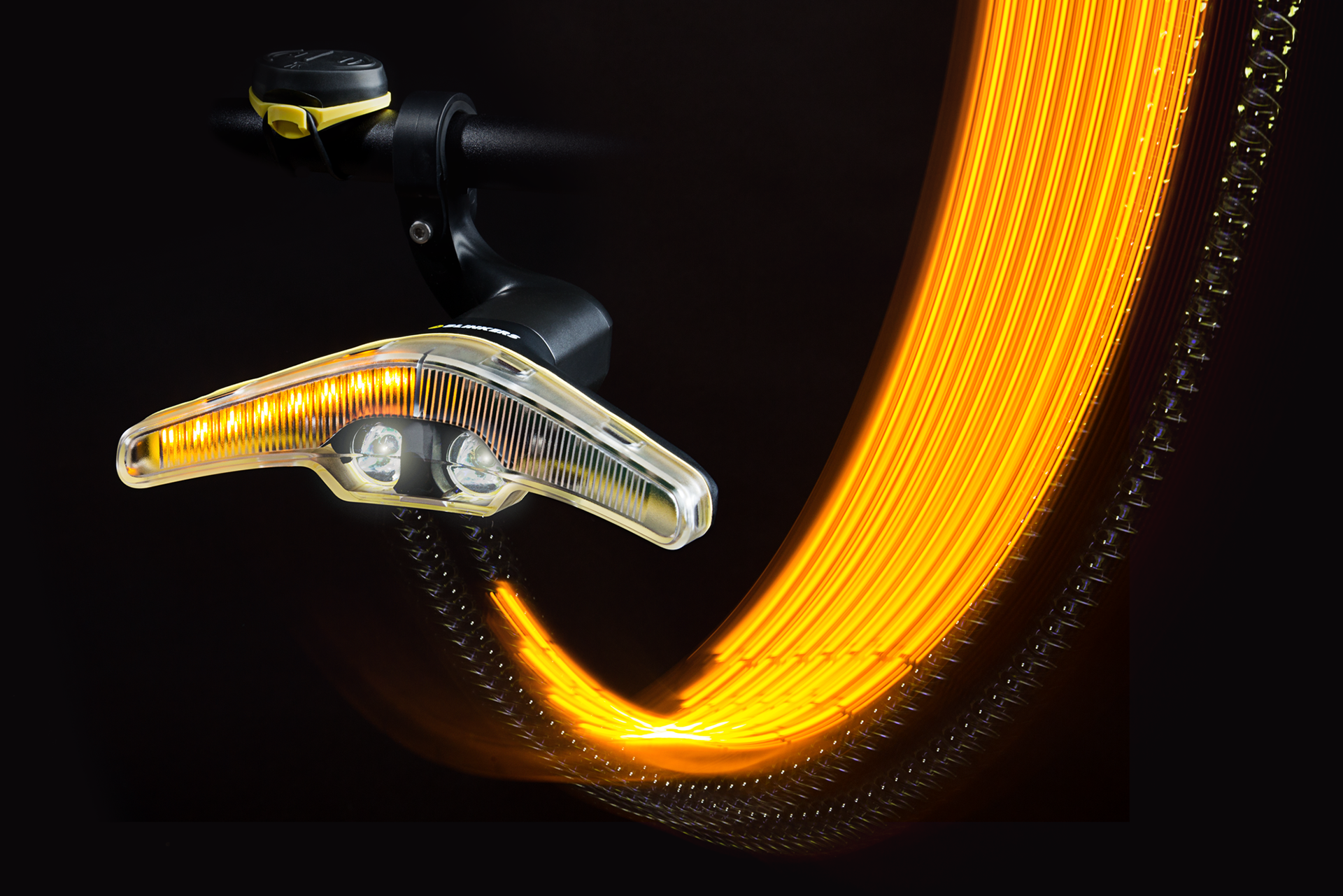 Blinkers is the next generation of turning indicators for bikes, designed by the Swiss design studio Sapetti, and commercialized by Velohub. Let's finally make our city-rides and commuting safer!
It consists of a front and rear light attached magnetically to the bike with a large sequential turning signal – as used by most leading car manufacturers. The turning LEDs are powerful so that you can be seen and respected in all kinds of weather, even with sunlight.
The turning indicator - as well as the light and the laser – are controlled with the ergonomically designed pad which is located right at your fingertips on the handlebar.
Visit the online store and get your own blinker!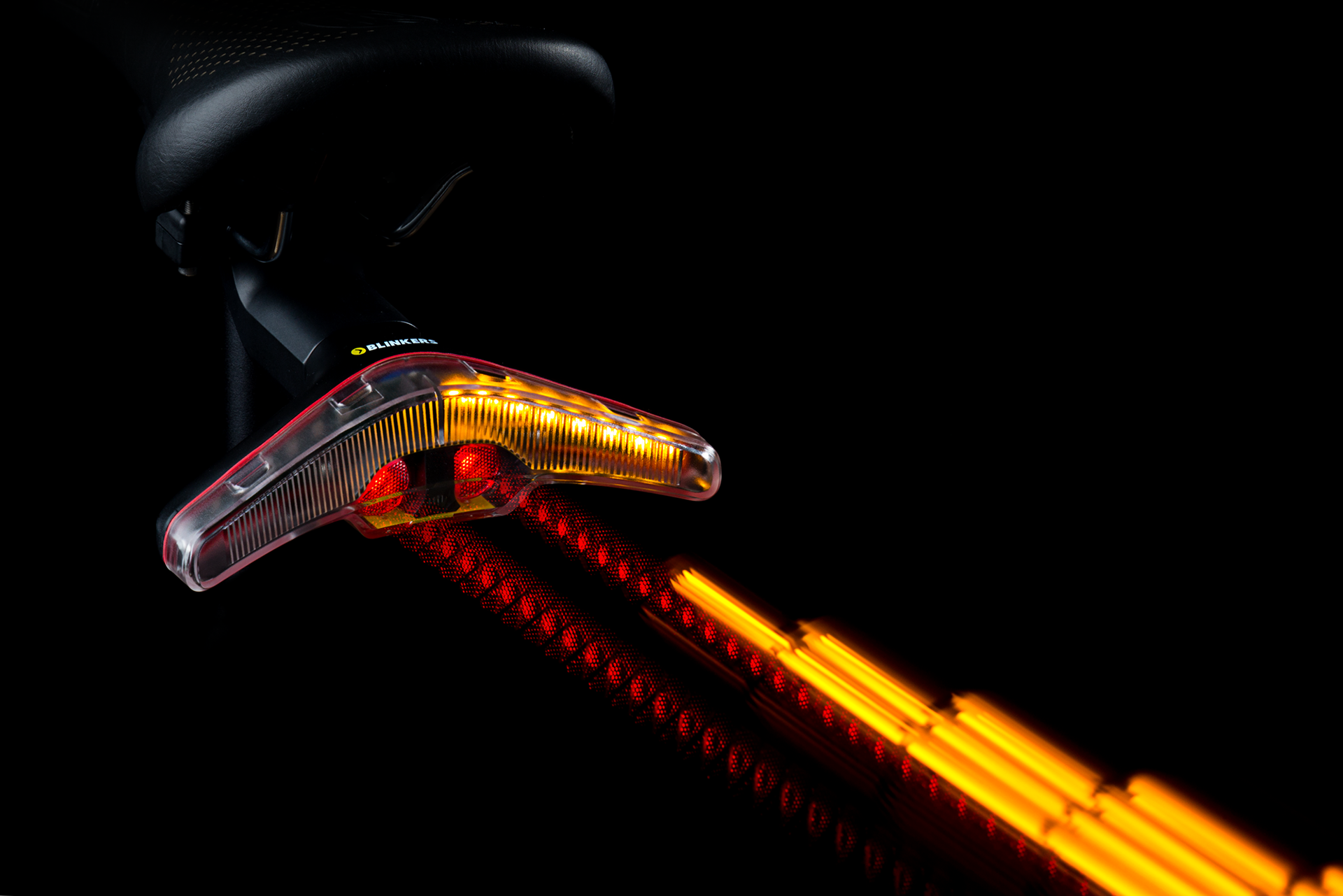 It also features a powerful 100-lumen headlight, a tail light, a circular laser projection to create your "safe area" on the road and a strong battery that lasts up to 20hs of continuous use.
Additionally, we have integrated a braking light which is activated when the bike decelerates using an integrated accelerometer and a gyroscope.
Blinker has been designed to maximize the key feature: the turning indicators, but also become a key element of our bikes. During the process, the design studio Sapetti had to overcome the challenge to work well on a large variety of bikes, saddles and handlebars on the market. The close collaboration between Sapetti, Zulhke Engineering and the Velohub team has been crucial to bring the product to the market with the highest standards and reliability.
The rear blinker indicates the direction of the turn, by blinking to the right or to the left.

The Front Blinker is synchronized with the Rear Blinker, and it incorporates a strong white head light.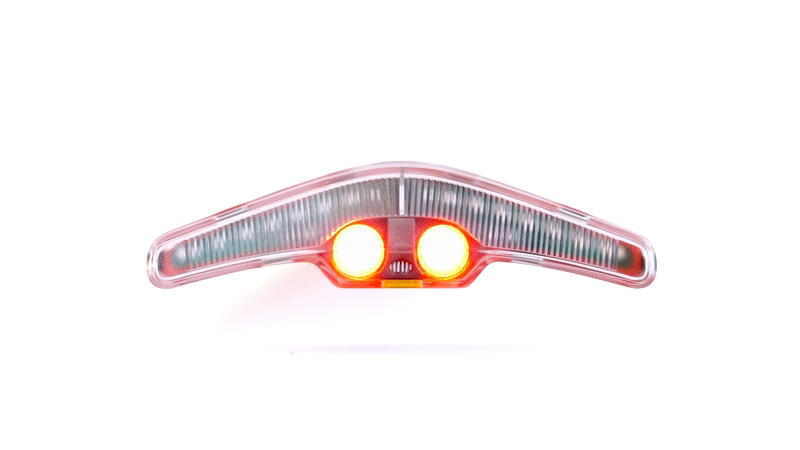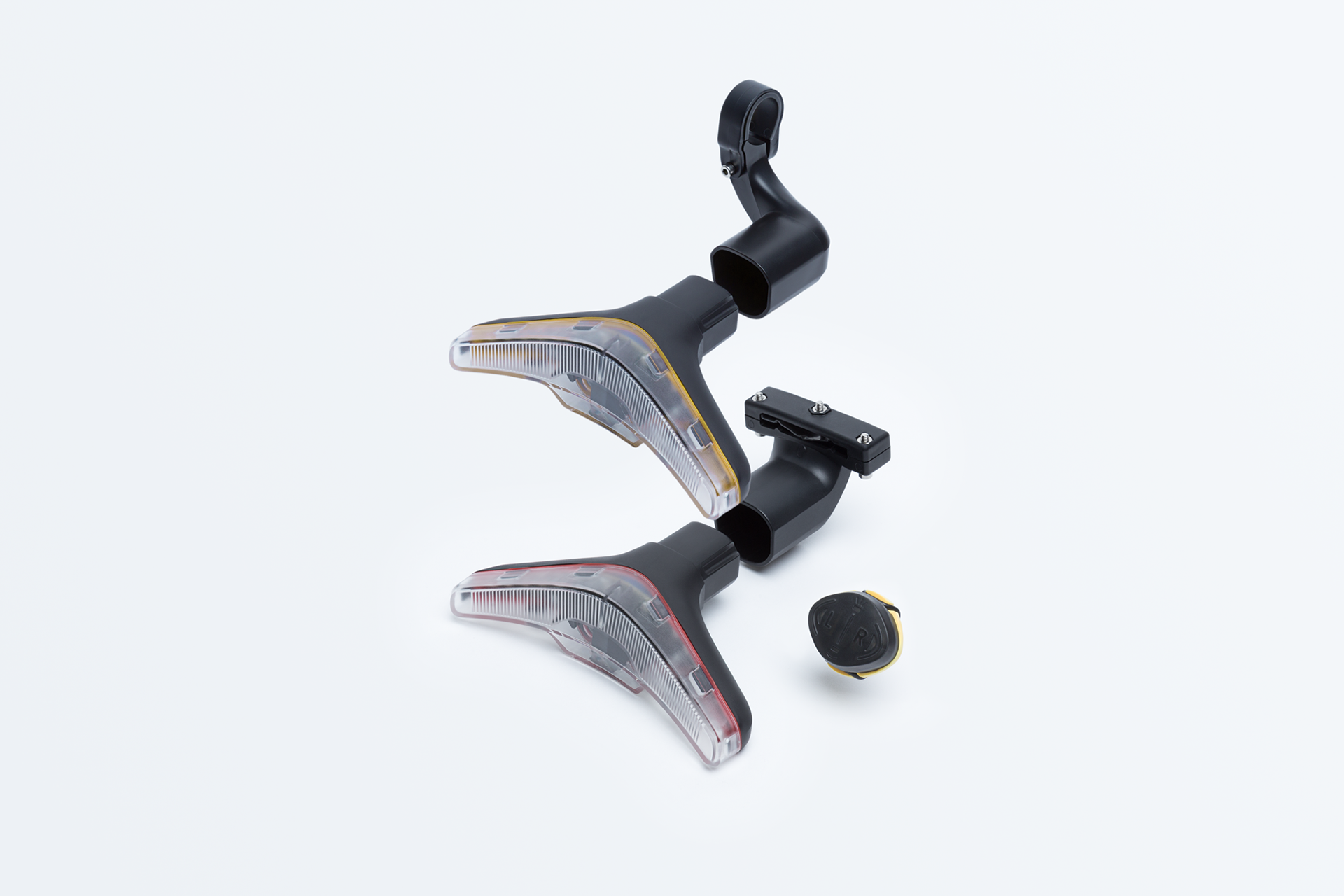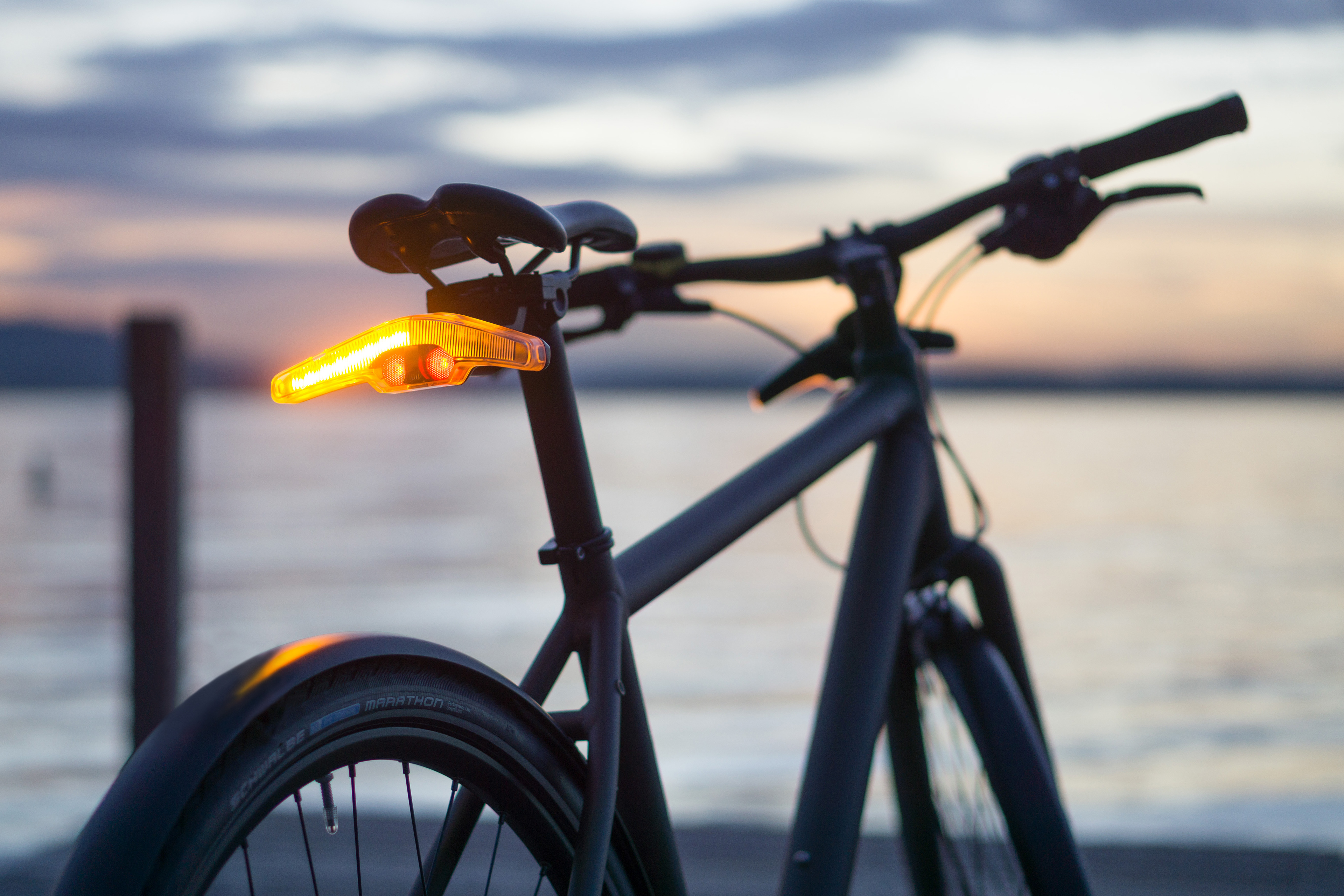 We have developed a magnetic system which holds the Blinker securely in place during the ride and makes it easy to snap-on and snap-off. In that way, you can detach your Blinkers in a blink!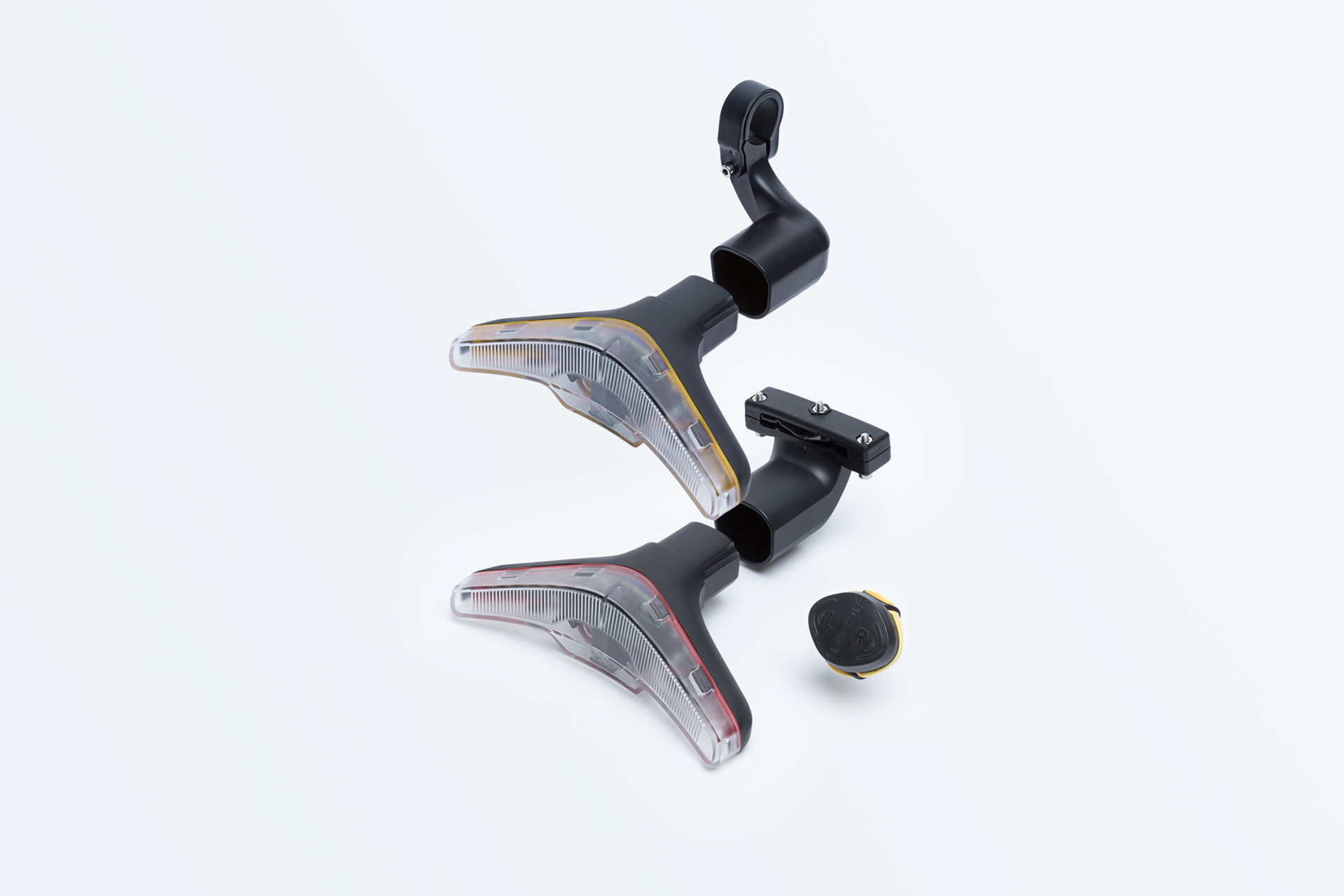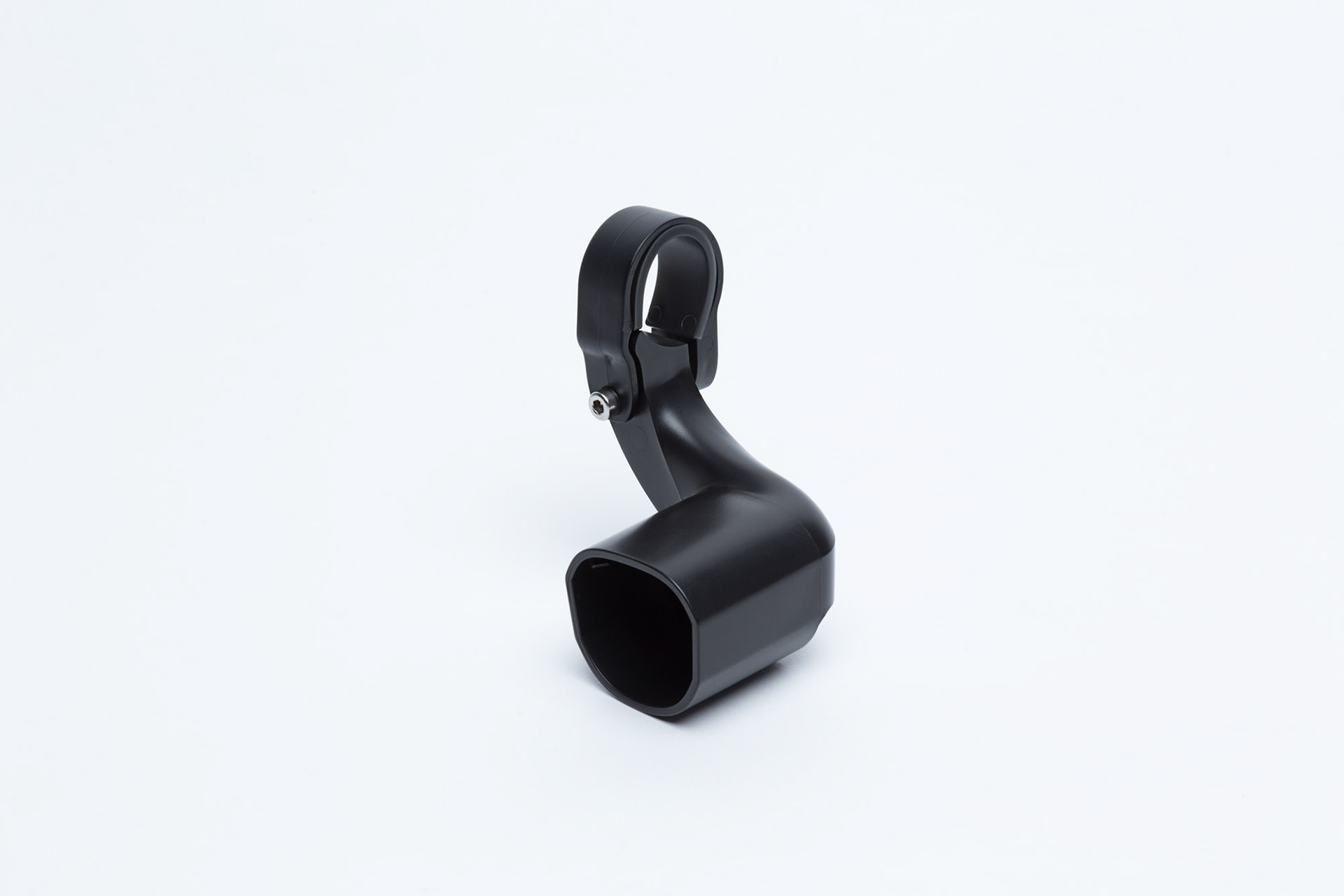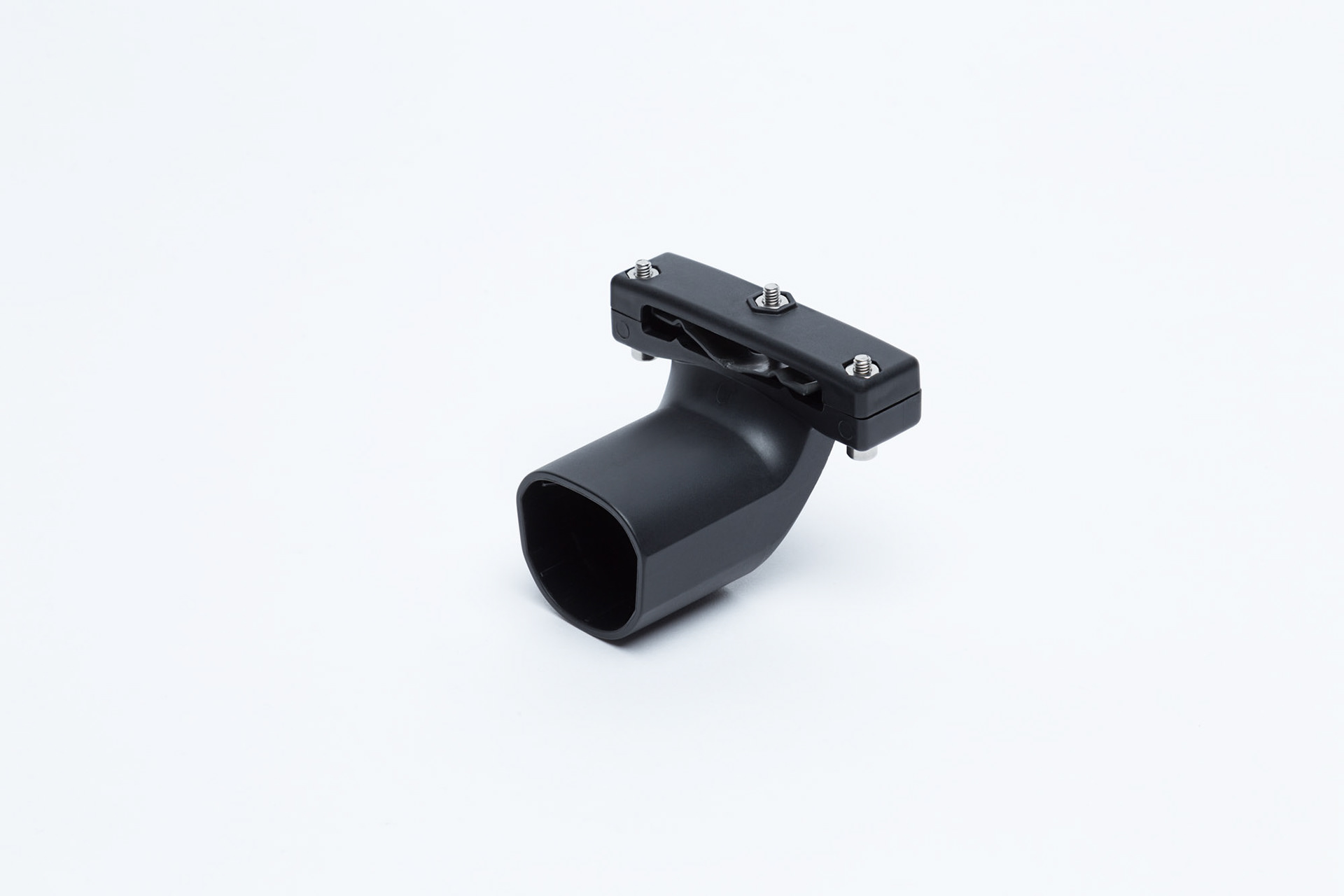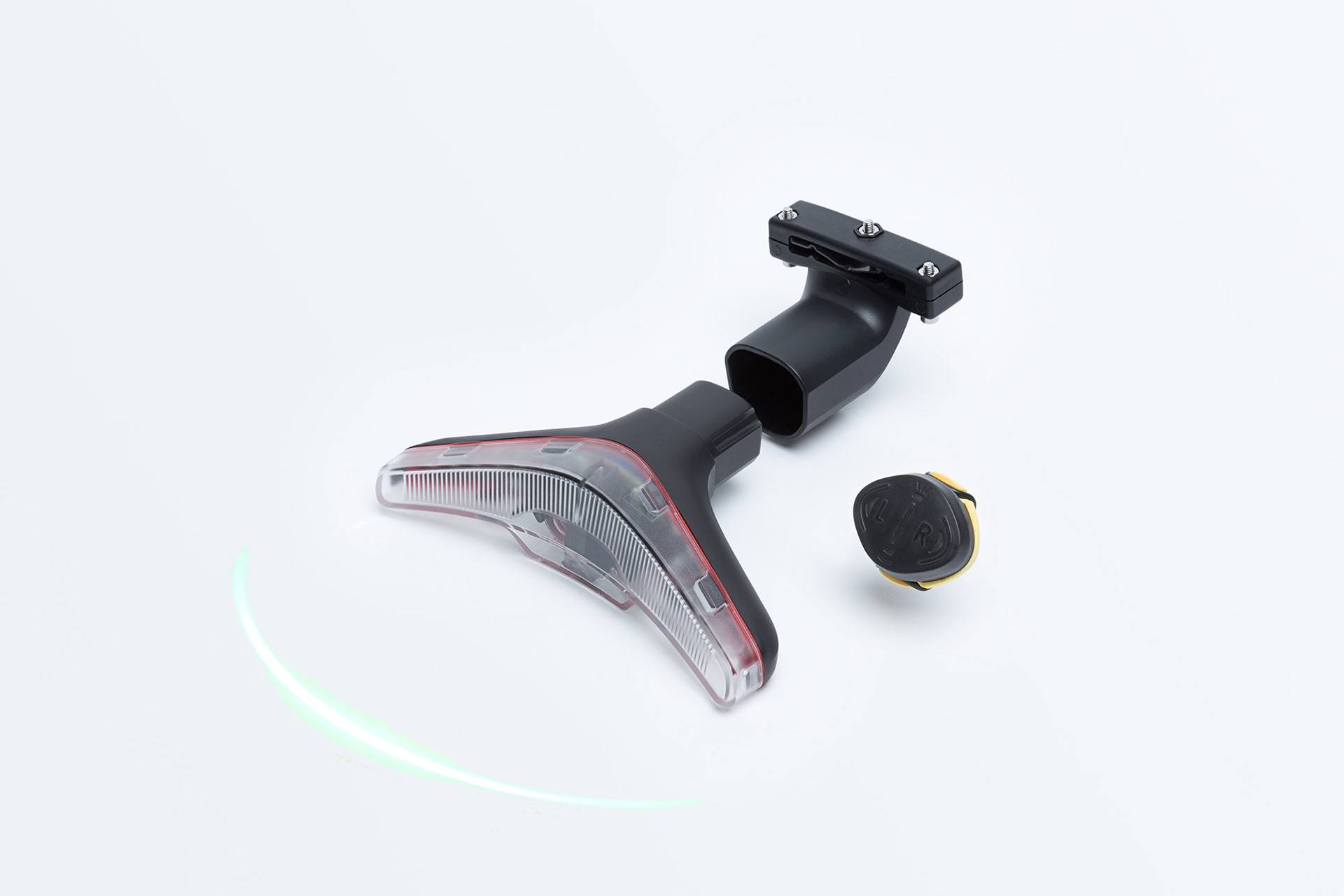 photography by Kiwi Bravo