Decreases physical strains. 
Creating an ergonomic, comfortable, and even more productive workplace without extensive changes at the workplace – thanks to the Chairless Chair®, this now is possible. All it takes to work in a healthy position is putting on our device, which only requires a few seconds. The Chairless Chair® allows you to effortlessly switch between an active sitting, standing, and walking position. This Innovation doesn't cost you money – it saves you money, since the use of the Chairless Chair® reduces the amount of sick days and decreases capacity constraints.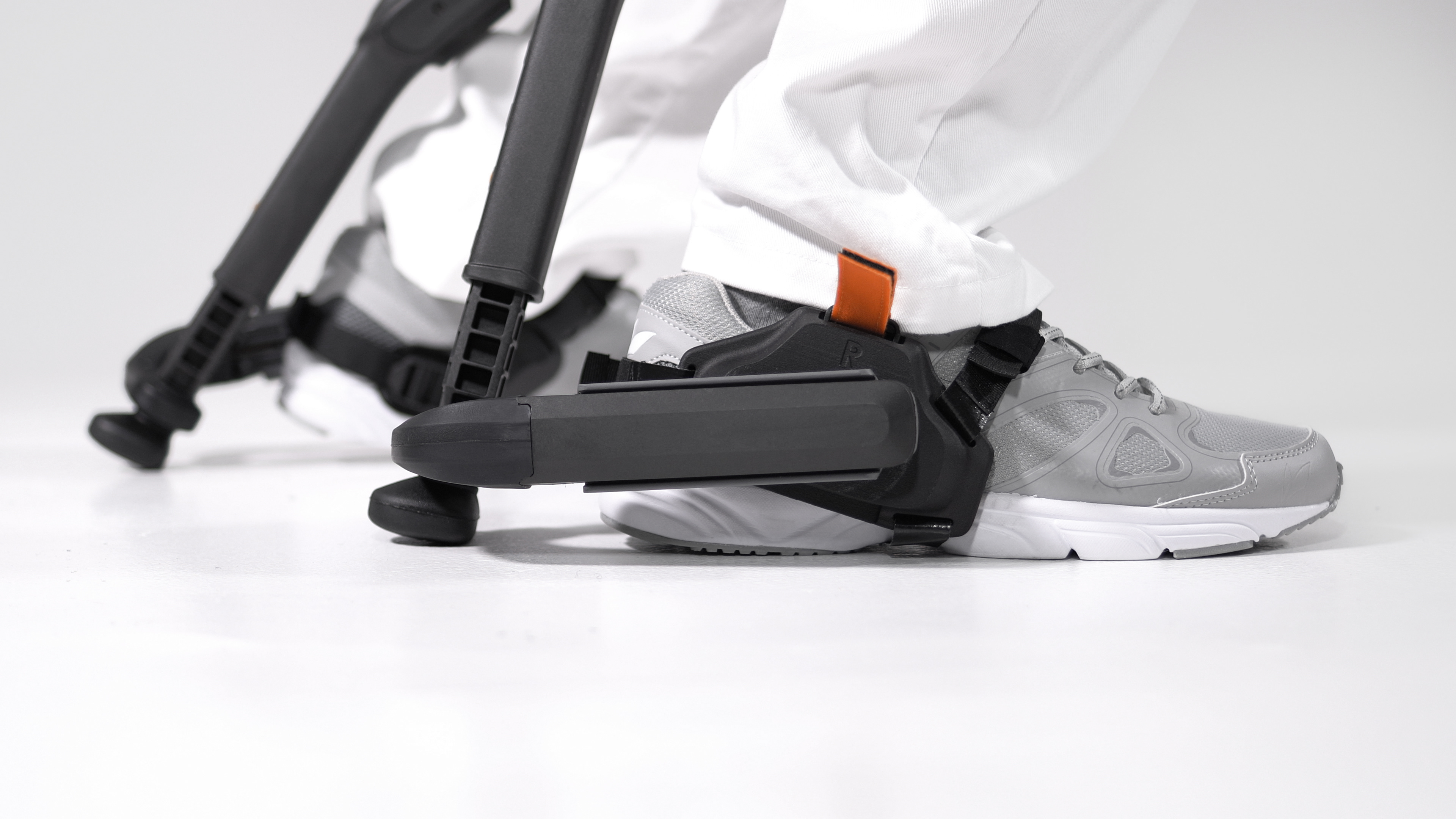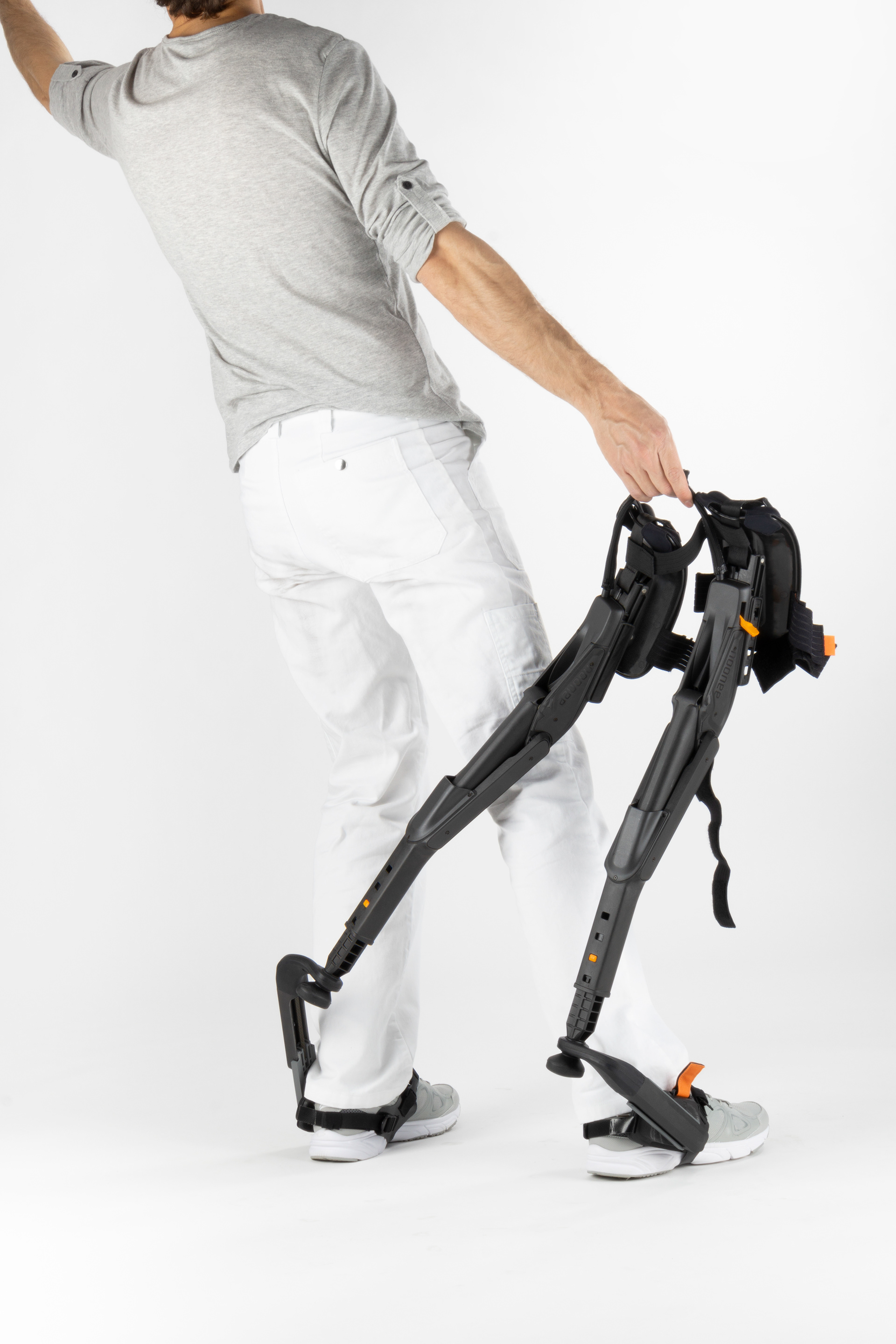 Chairless Chairs 2.0 features:
Over 25% weight reduction thanks to higly performant and optimized structure.
Increasing of size range from 1,50m to 1,95m.
A leaner and lighter 360 degree Shoe Connector for optimized motion flexibility.
Ease of putting the Chairless Chair on thanks to the Fidlock® magnetic fixing.
Optimized comfort that to optimal fitting, sizing, breathability and materials