In a world becoming evermore focused on convenience, Jey & Em is no different! Keep your laptop case near you at all times and leave your smart luggage in the over head compartment on a train, under your seat on a plane, or even at check-in!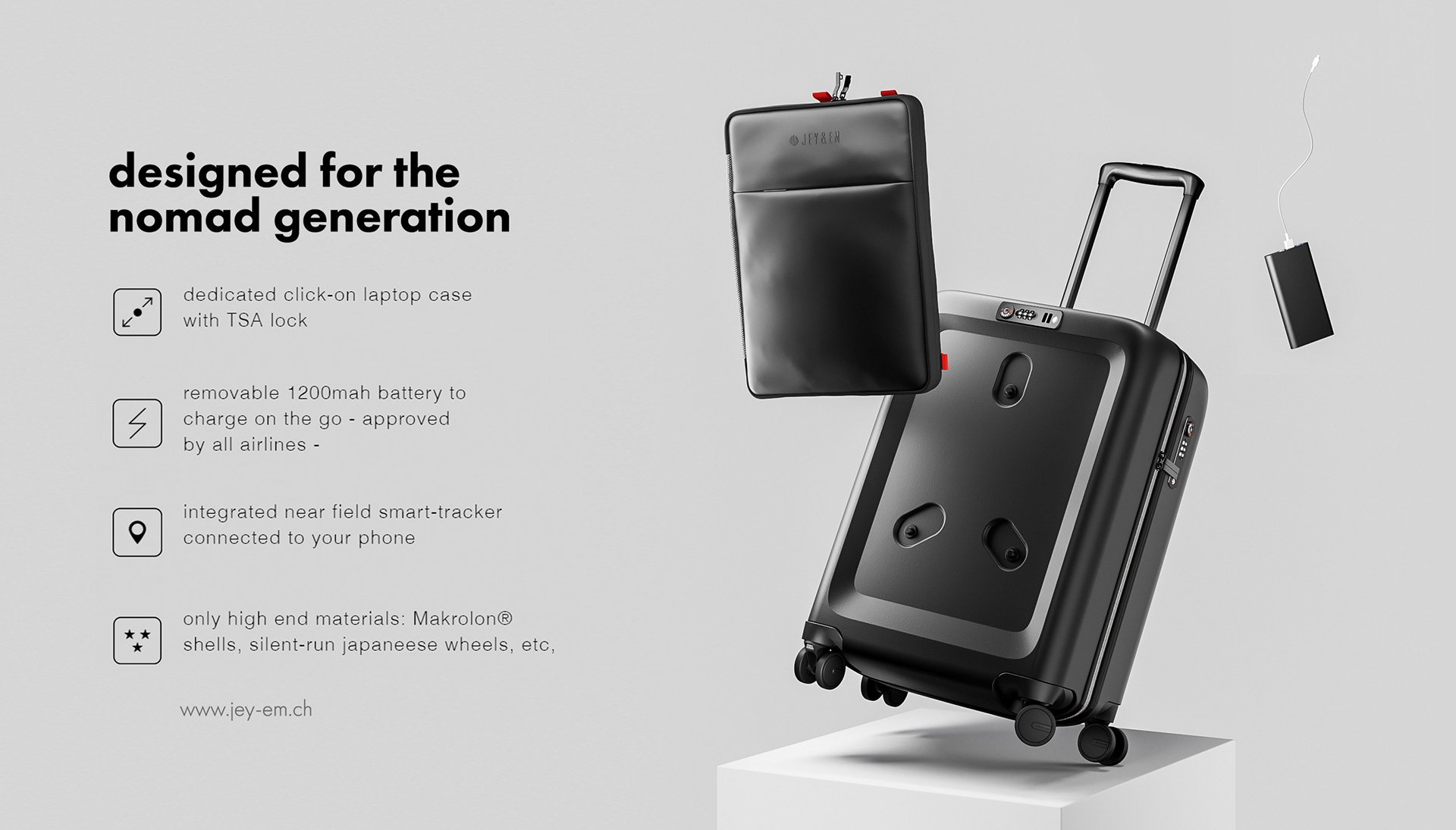 Nomad is equipped with a intuitive click-on laptop case that's larger than any other hybrid luggage in the market. 
Easily fit your laptop, tablet, cables, charger, etc., all in one bag!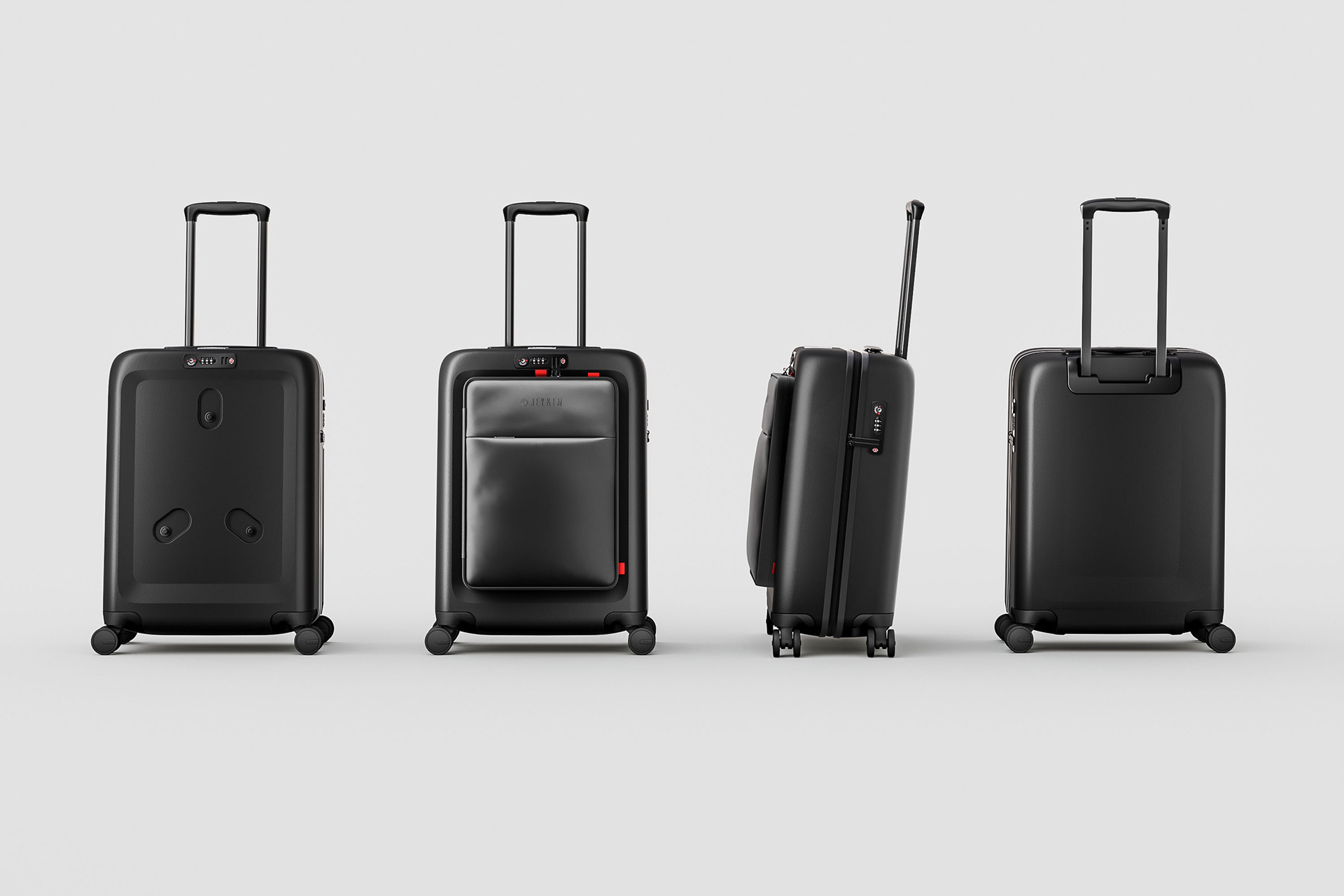 Branding done in partnership with the design studio Duett 
www.duettstudio.com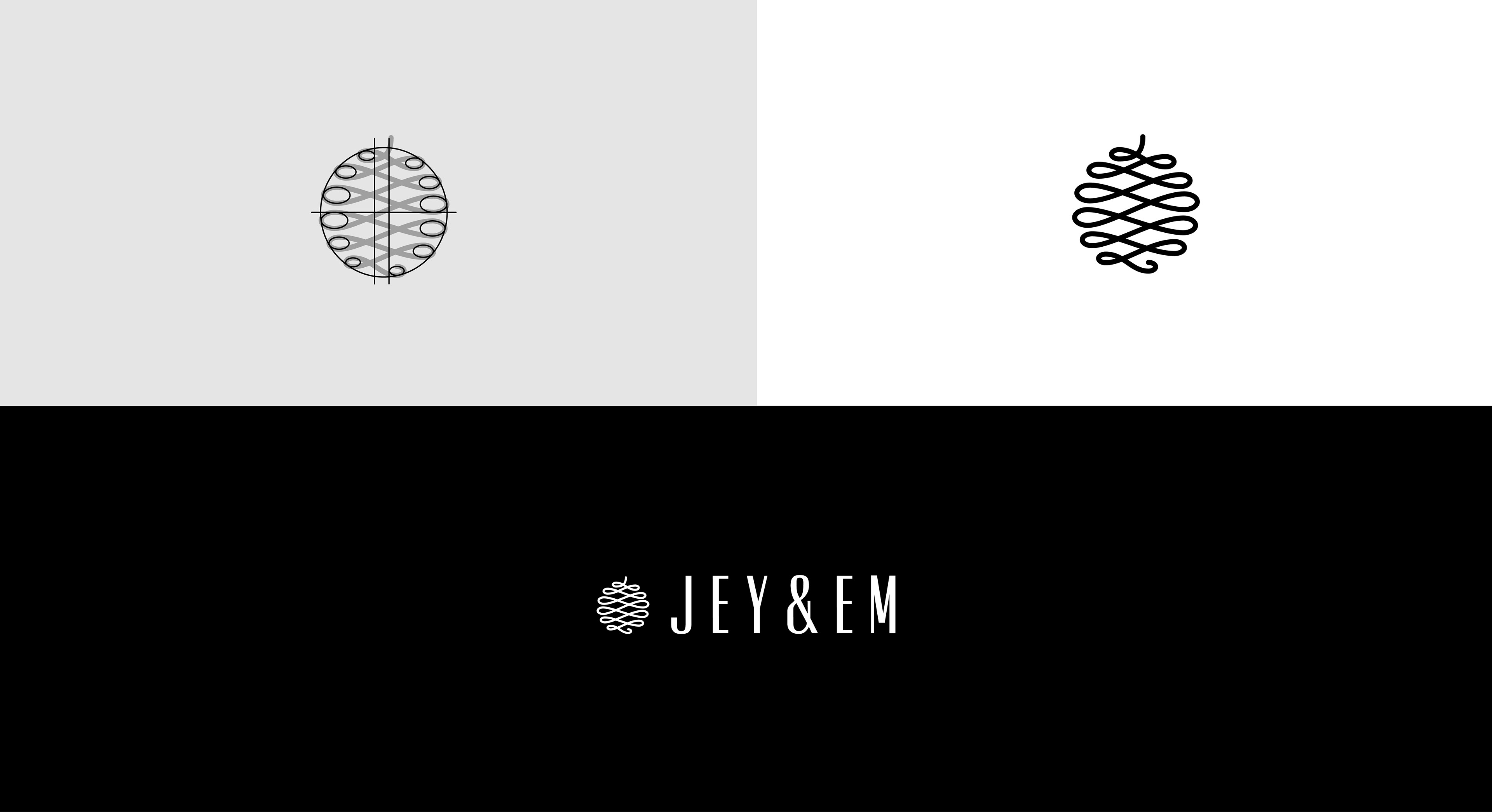 The removable 1200mah battery approved by all airlines for air travel, you can count on this luggage to get you through every last work trip, no matter how far or wide you're required to travel!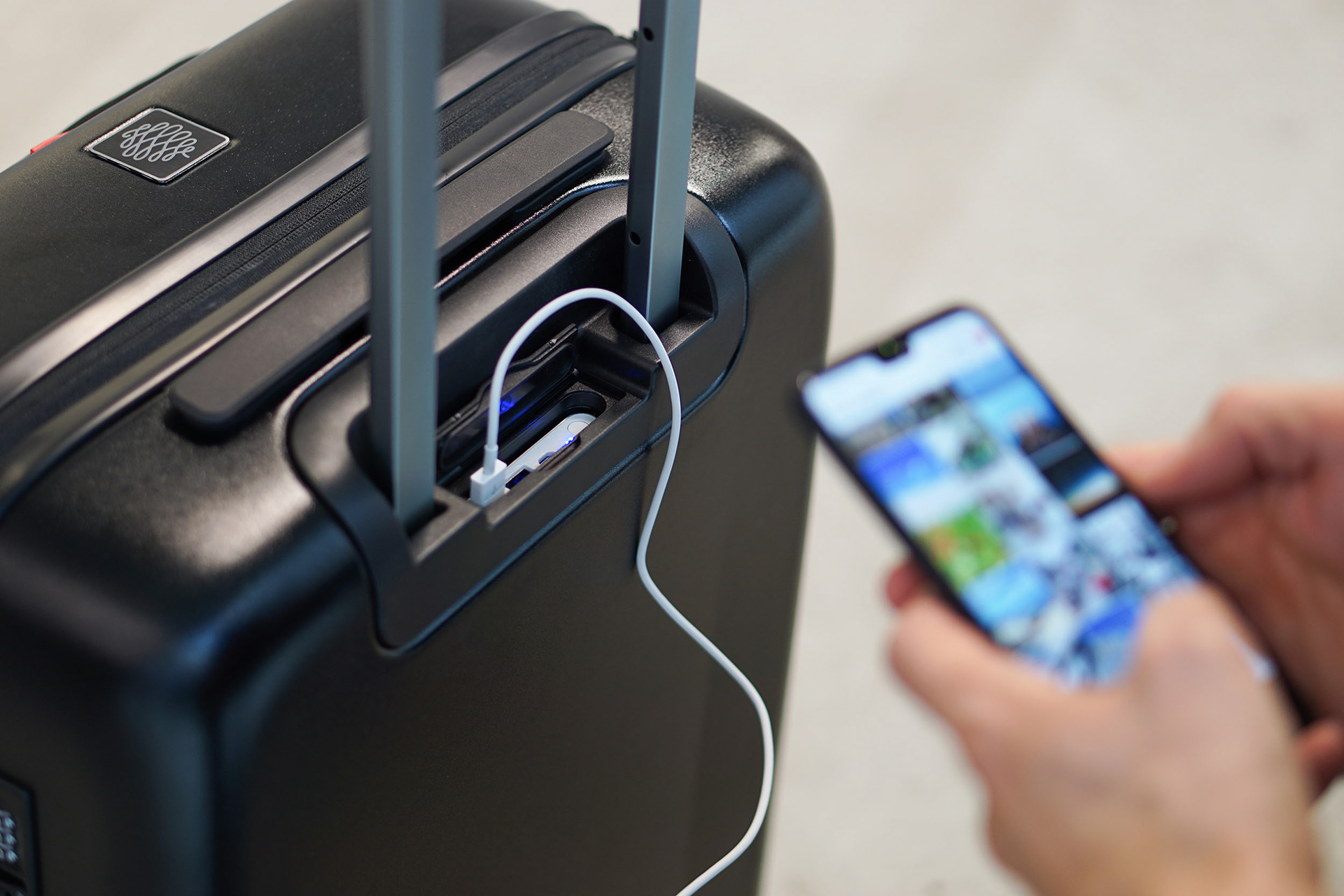 Two TSA locks: one to secure the laptop case (prevents anyone from opening of detaching your laptop case), the other one close your luggage